Blaufränkisch 2019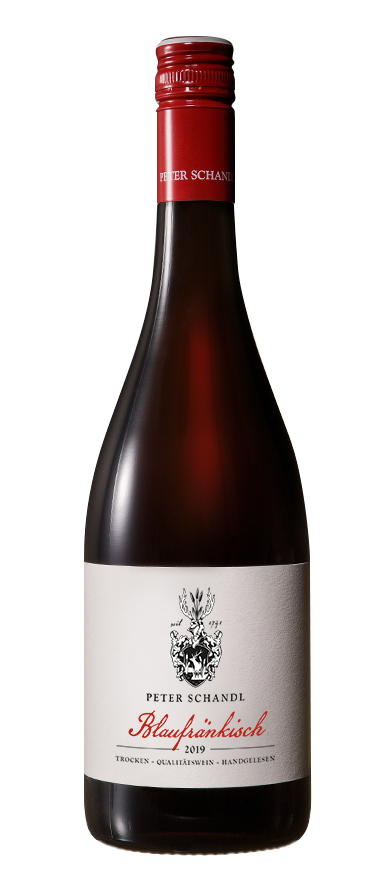 10,50 €
Variety: Blaufränkisch
The Blaufränkisch is a late ripening red grape variety that is located primarily in the middle and north of Burgenland. In Rust is Blaufränkisch the main varietal of red wine. Legend has it that Charlemagne valued it and recommended its distribution. This variety is also called the Pinot Noir of the East. Its wines are delicately racy with a fruity scent; they are at their top form between the second and the fourth year of storage.
Tasting: deep red, very aromatic, fruity elegant, aromas of cherries and berries, fine intensive tannin.
Best served with: pasta dishes, fried duck, saddle of venison medallions with cinnamon cherries, poppy seed soufflé with cinnamon prunes, fried celery.
| | |
| --- | --- |
| Content | 0,75 l bottle |
| Rating | Quality Wine |
| Drinking temp. | 12–18 °C |
| Sugar | 21° KMW |
| Vinyard | Ludmaisch, Mitterkreften, Bandkreften |
| Year of planting | 2006, 1963, 1980 |
| Hand harvest | 100% selected grapes |
| Aging | stainless steel tank and a part in barrique |
| Bottling | March 2021 |
| Alcohol content | 14 %vol |
| Residual sugar | 1 g/l |
| Acidity | 5 g/l |
---