Cabernet Ried Vogelsang Grosse Reserve 2019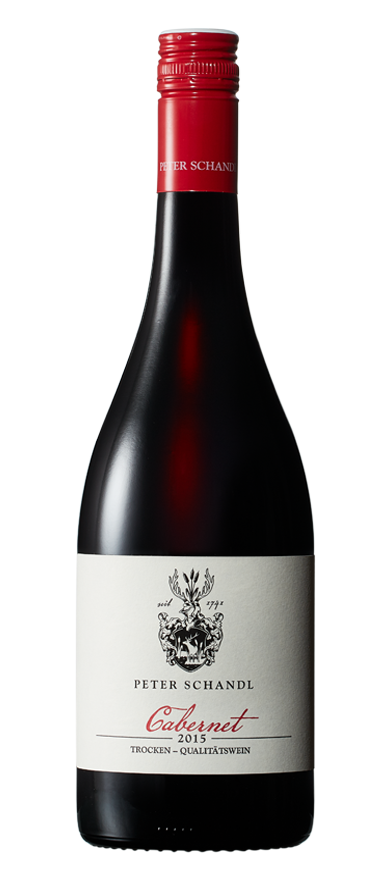 22,00 €
Variety: Cabernet Sauvignon, Cabernet Franc
The worldwide cultivated Cabernet Sauvignon has small berries with a thick skin and is ideally suited for development in an oak barrel. The wines are very rich in tannin and extremely capable of aging. While aging, they develop an exquisite type and race, a variety-typical scent and a perfect balance.
Cabernet Franc is a valuable component of our assemblage due to its earlier ripeness and cold resistance. Compared to Cabernet Sauvignon it is milder, fruitier and more acid-stressed.
Tasting: nice, dense fruit range, fully developed, a lot of cassis and elder, velvety and very juicy, finely structured, a youthful wine that expresses its complexity and development potential.
Best served with: lamb with herb crust, roast with onions, beef with potato straw, beef ragout with young vegetables and delicate pasta, roast beef.
| | |
| --- | --- |
| Content | 0,75 l bottle |
| Rating | Quality wine |
| Drinking temp. | 15–18 °C |
| sugar | 21° KMW (105° Öchsle) |
| Year of planting | 1988 |
| Single Vinyard | Vogelsang |
| Manual harvest | 100 % selected grapes |
| Aging | Barrique |
| Bottling | March 2018 |
| Alcohol content | 13,5 vol % |
| Residual sugar | 1 g/l |
| Acidity | 5 g/l |
---