Chardonnay Ried Umriss 2018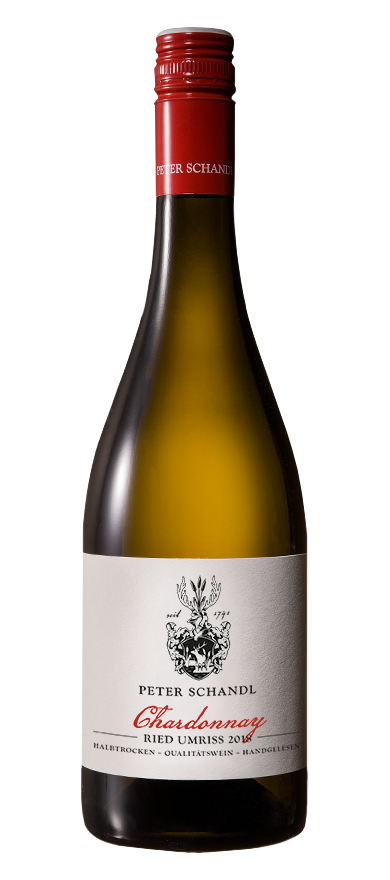 15,50 €
Strong wines cultivated at strong vineyards
Variety: Chardonnay
Chardonnay is an excellent white wine grape named after a small wine village in Burgundy. This grape variety offers a wide range of gustatory sensations. This is probably the reason why today it is available worldwide and very popular. At the vineyard named Umriss, the Chardonnay may reach its full maturity. Also at the cellar we provide it with the necessary time to mature. For a period of 16 months it matures to one third in a French oak barrel and in a steel tank.
Tasting: brillant yellow, exotic-fresh sweet fruit, as clear as a bell, ripe pineapple on the palate, combined with a full-bodied, creamy structure.
Best served with: Paprika chicken with olives, porcino risotto, chicken curry with rice, duck goulash Szegedin style, zander in mushroom crust, polenta soup with saffron and goat cheese.
| | |
| --- | --- |
| Content | 0,75 l bottle |
| Drinking temp. | 8–14 °C |
| Single Vinyard | old Umriss |
| Year of planting | 1975, 1982 |
| Hand harvest | 100 % selected grapes |
| Sugar | 22° KMW |
| Aging | stainless steel tank two years on yeast, part in barrique |
| Bottling | March 2021 |
| Alcohol | 14 % vol. |
| Residual sugar | 11,6 g/l |
| Acidity | 5,5 g/l |
| Rating | quality wine |
---