Pinot Noir Ritter 2012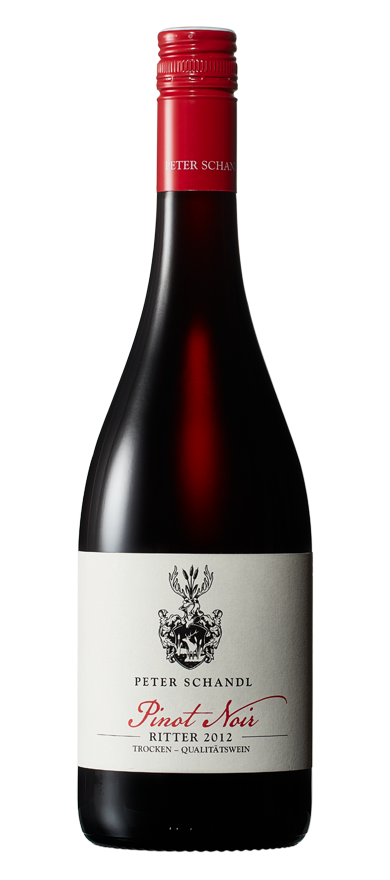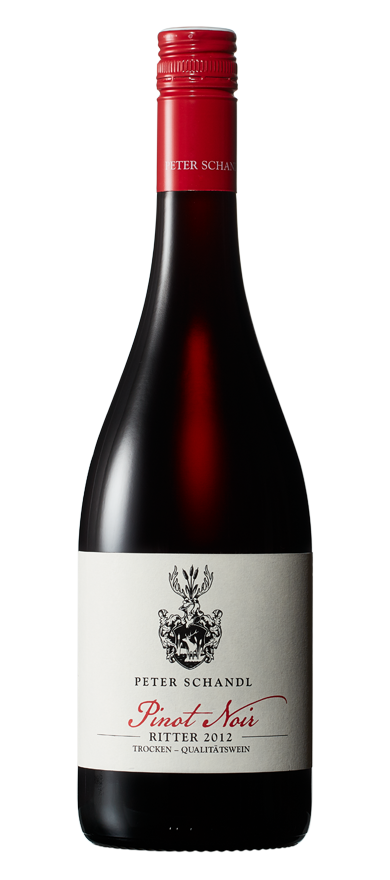 22,00 €
Variety: Pinot Noir
Pinot Noir is the French synonym for Blue Burgundy. It is without doubt one of the greatest red wine varieties of the world. This variety is very difficult to cultivate. The berries are very dense and therefore susceptible to rot. The winegrower needs to pay special attention to this variety throughout the whole growing season. Pinot Noir is characterized by its shiny ruby red color and its rounded, mild and velvety taste. Its fine acidity makes it full-bodied and elegant and enables a longer storage.
Tasting: shiny ruby red, fine Burgundy scent, fully ripe fruits, raspberries, mushrooms, vanilla, strawberries, fine tannin, velvety and at the same time spicy finish.
Best served with: garlic lamb chop, roast veal in milk with pasta, larded roast venison, venison medallions, wild boar goulash with chanterelle, Burgundy roast, stewed lamb leg.
| | |
| --- | --- |
| Content | 0,75 l bottles |
| Rating | Quality wine |
| Drinking temp. | 15–18 °C |
| Zucker | 21° KMW (105° Öchsle) |
| Age of vines | 35 and 14 years |
| Alcohol content | Alvohol 14 % vol. |
| Residual sugar | 2,4 g/l |
| Acidity | 4,9 g/l |
Vinaria Weinguide 2015/16: Topwein *****
---