Sommer auf Geyerumriss 2017 (summer on Geyerumriss 2017)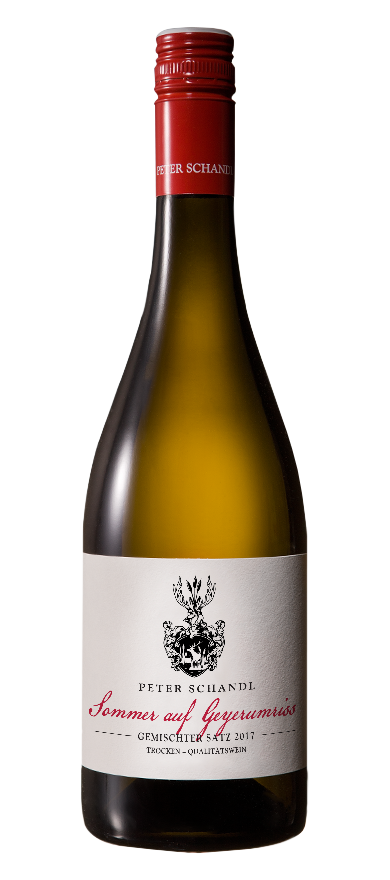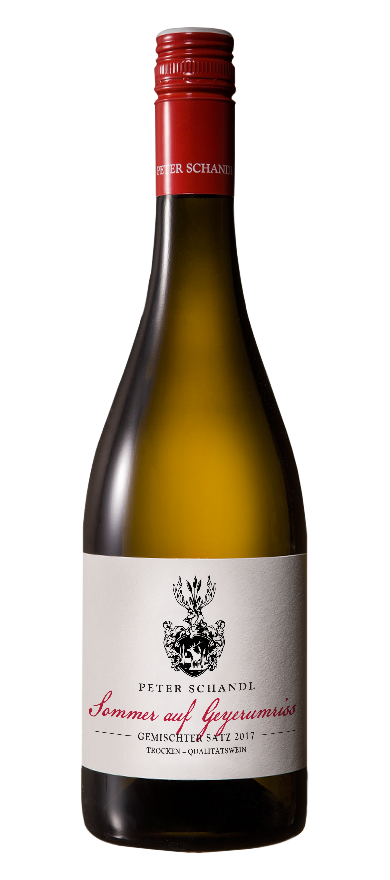 4,50 €
Variety: Mixed varieties: Welschriesling, Riesling, Pinot Blanc and Sauvignon Blanc. The varieties are cultivated at the vineyard Geyerumriss and collectively fermented after common harvest.
Tasting: brilliant yellow, ripe, aromatic scent. Primary rock minerals from Ruster Schotter; juicy at the palate with a crisp.
Best served with: seafood, smoked fish, grilled fish, Asian dishes like wok dishes, curries etc., stuffed brisket, minced veal with asparagus, freshwater fish in herbal brew, apricot cheese strudel, peach parfait.
| | |
| --- | --- |
| Content | 0,75 l bottle |
| Rating | quality wine |
| Drinking temp. | 7–11 °C |
| Mixed varieties | Riesling, Welschriesling, Sauvignon Blanc and Pinot Blanc. |
| year of planting | 1980 |
| Alcohol | 12,5 % vol. |
| Residual sugar | 1 g/l |
| Acidity | 6,6 g/l |
| Handlese | 100 % selected grapes |
---