Beerenauslese Pinot 2018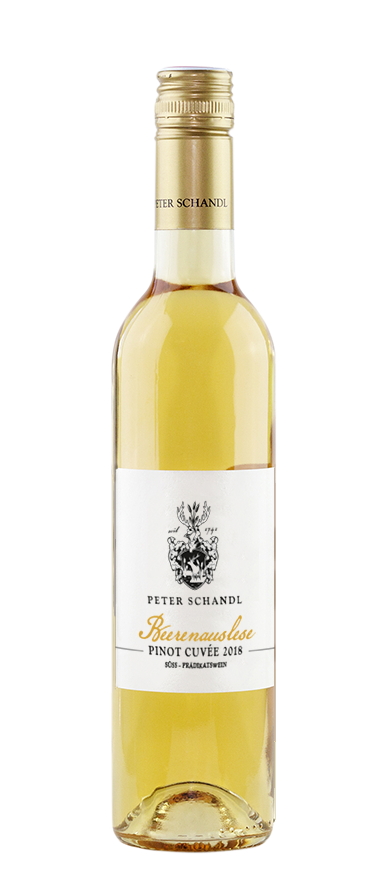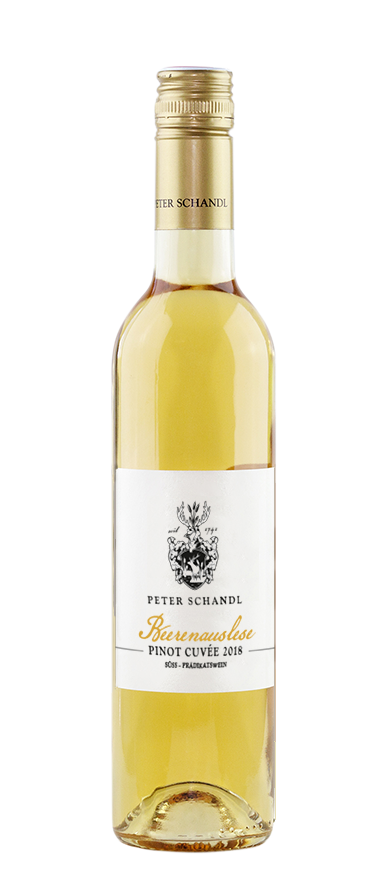 21,50 €
The Beerenauslese is the next level of sweetness after the Auslese. It is a special quality wine made from ripe, healthy and partly dried up grapes. Besides the Ruster Ausbruch it is a noble sweet wine specialty from Rust.
Due to dry periods in 2018, there was almost no noble rot. Nevertheless, we reached a high density of must, which also leads to an unusually high alcohol level.
Variety: Pinot Blanc and Pinot Gris
Tasting: brilliant yellow, youthful, exotic fruit, fine bouquet of Burgunder, elegant and dense, refreshing and harmonious, passionate aftertaste.
Best served with: blue cheese, chocolate desserts, nut soufflé with prunes, foie gras
| | |
| --- | --- |
| Content | 0,375 l bottle |
| Rating | Beerenauslese |
| Drinking temp. | 7–14 °C |
| Sugar | 28° and 32° KMW |
| Vinyards | Umriss, Mitterkreften |
| Year of planting | 1970, 1963 |
| Harvest date | 06. December 2018 |
| Hand harvest | 100% full ripen selected berries |
| Aging | Barrique |
| Bottling | Summer 2019 |
| Alcohol | 13,5% vol. |
| Residual sugar | 148 g/l |
| Acidity | 6,7 g/l |
---