T.N.T. Auslese 2005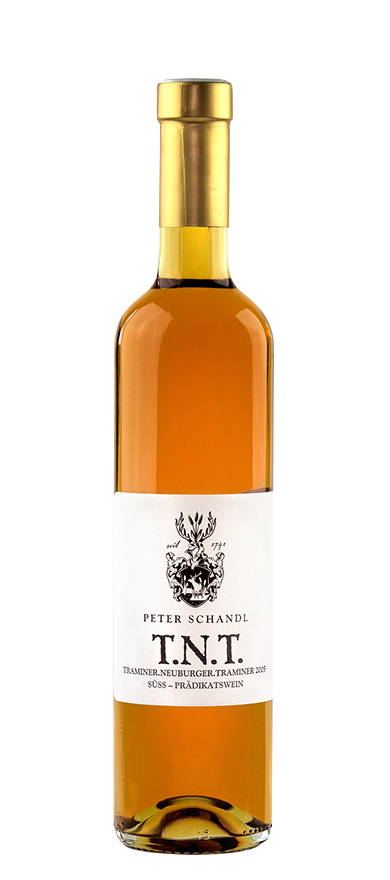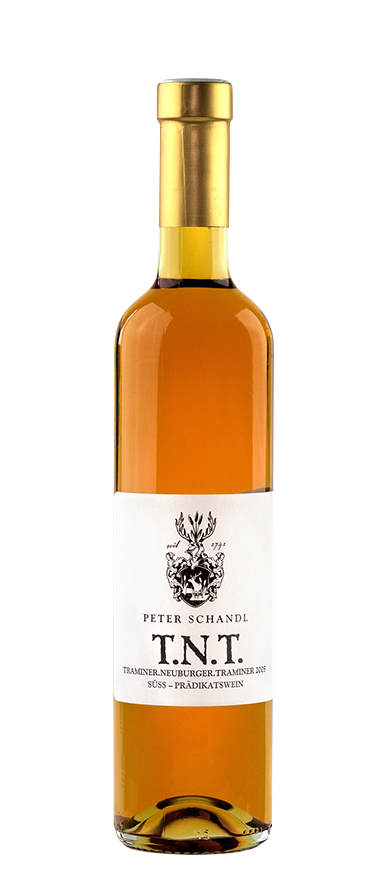 10,00 €
Variety: Traminer, Neuburger
The Traminer is a white wine grape with a slightly purple-reddish skin that provides golden, very spicy wines rich in extract. It offers an especially strong scent.
The Neuburger is a white grape variety originating from Austria. It probably developed from a natural crossing of Roter Veltliner and Sylvaner. The Neuburger provides strong, full-bodied wines similar to Pinot Blanc. It has a characteristic delicate, nutty taste.
Auslese wines are pressed from very ripe grapes.
Tasting: explosive, stimulating, balanced, very spicy, perfectly suitable as aperitif
Best served with: as aperitif or to fruit desserts, fruitcake, peach cheese cream, marzipan desserts, vanilla cream with caramel, foie gras
| | |
| --- | --- |
| Content | 0,5 l bottle |
| Rating | Auslese |
| Drinking temp. | 10–12 °C |
| Age of vines | 22,5 years |
| Alcohol | 14,5 % vol. |
| Residual | 61,5 g/l |
| Acidity | 7,9 g/l |
| Manual harvest | 100 % selected grapes |
---